2020 is in full swing and CONsole Room is nearly upon us!
We have a LOT planned for you for the weekend, so while you're dusting off your most Doctor-ish running boots and knitting those last few stitches on a striped scarf worthy of a Time Lord, here's our TOP TEN ways to help you get the most out of our convention.
REGISTRATION FIRST
Your ticket to all of the fun for this weekend starts at REGISTRATION. Visit registration on the 2ND FLOOR of the convention hotel, just to the left of the stairs, to pick up your badge, souvenir program, and shirt (if you've purchased one). Regular registration opens at 9AM on Friday, Saturday, and Sunday.
HAVEN'T REGISTERED? We do have weekend and single day registrations available at the door! Bring your friends and family and join us for a day or the whole weekend. We can't wait to see you!
DON'T GET CAUGHT IN THE COLD
We have SO much planned for this weekend you'll never want to leave - and you don't have to! Our official room block has closed but if rooms are still available at our convention hotel you still have access to our special convention rate.
PLEASE CONTACT THE HOTEL DIRECTLY if you wish to book a room for this weekend and let them know you would like to be added to the CONsole Room room block.
A PICTURE PERFECT MOMENT
We are thrilled that Guests of Honour RICHARD ASHTON, who played Friday the Ice Warrior, DR. ARNOLD T. BLUMBERG, ATB Publishing owner and editor, and ROBERT SMITH?, Doctor Who guide writer and editor, will be joining us for the weekend and they can't wait to meet all of you!
Take home a memento of your meeting with a photograph or autograph from our Guests of Honour. Photograph and autograph times can be found in our SCHEDULE.
Learn more about our wonderful Guests of Honour and Featured Guests on our GUESTS PAGE.
SO. MUCH. PROGRAMMING.
Planners, this one is for you: OUR SCHEDULE IS OUT and available on our website! Take a sneak peek at some of the interviews, activities, and discussions we have planned for the weekend and get ready to have some fun.
YOUR EVENING, WHO STYLE
Night owls, we've got you covered. From participating in our COSTUME SHOWCASE to winning at trivia, dancing the night away to singing your double hearts out, we have evening panels and activities to keep you engaged long after the stars come out.
Take a peak at our SCHEDULE to see what we have in store!
#WHOITYOURSELF FUN
Our #WhoItYourself campaign was designed to spotlight the originality and creativity of the fans, and we're proud to continue that focus this year. Painting with Plasmavores, our popular #WhoItYourself paint event which leads you through the creation your very own Who-inspired painting, is returning for the fourth year in a row - no experience required!
PLEASE NOTE: This event requires a separate materials fee and is not included with your regular registration. Learn more about the event and see this year's paintings on our WEBSITE, then guarantee your spot in one of our events by REGISTERING TODAY!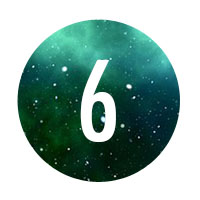 CALLING ALL ARTISTS!
Are you an artist but didn't want a full Artist Alley table (or applied for one too late)? You can still enter in our Art Show! Walk-in art will be accepted on a first-come, available space basis until the art show closes on FRIDAY, JANUARY 17. Learn more about our Art Show ON OUR WEBSITE.
THE HEARTBEATS OF OUR CONVENTION: VOLUNTEERS
This convention exists because of our volunteers. From our convention committee members to the enthusiastic fans leading panels and interviews to the smiling crew cooking and stocking food all weekend in ConSuite, everything runs as it does because wonderful, passionate people donate their time.
You can become a volunteer, too! We're always looking for helpful Whovians willing to dedicate even just an hour or two of their weekend to helping this convention run smoothly - and you get some neat perks for volunteering, too! Make sure to visit ConOps across from Registration to sign up for a volunteering shift early and often. You'll be glad you did!
THE BEST HOSPITALITY THIS SIDE OF THE GALAXY
We know there's a lot to do this weekend but don't forget to take care of you, too! Your CONsole Room membership gives you access to our ConSuite in Room 1100 for snacks and beverages throughout the weekend. Make sure to eat and stay hydrated!
STAY UP-TO-DATE ALL WEEKEND LONG
Just because we're all on the move throughout the weekend doesn't mean we can't keep in touch! Follow us on FACEBOOK, TWITTER, and INSTAGRAM for updates and spotlights throughout the weekend.
Sharing updates yourself? Feel free to use our official hashtag #CONsoleRoom2020.