RICHARD ASHTON (VIRTUAL on SATURDAY, JANUARY 22 ONLY)
Richard has been a regular face on UK and US TV since the 90s (sometimes covered in prosthetics or fur, sometimes more Human looking!) In Doctor Who, he was Friday the Ice Warrior in the "Empress of Mars" episode in Peter Capaldi's last season as the Doctor, an out of this world experience! He has also appeared in FIFTH ELEMENT ( Mondoshowan), SPACE PRECINCT (Alien Ambassador), THE NEW ADVENTURES OF ROBIN HOOD (Little John), KEEPING UP APPEARANCES and DON'T TELL FATHER ( Garth Bancroft), OUTLANDER  (Marley), VIKINGS (Thorvard), all three A CHRISTMAS PRINCE movies ( Mr Little), and DRAGONHEART VENGEANCE (The Wolf).
A native of Manchester, England, Richard spends his time between LA, London, and Europe looking for interesting stories to tell, fascinating people to meet, and new apple trees to graft.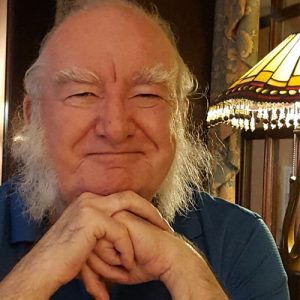 JOHN PEEL (IN PERSON)
John Peel was born in Nottingham, England, and grew up hearing stories about local hero Robin Hood. This may have influenced him to start making up his own tales. To date, he's written over 120 books, mostly fiction. His books include TV tie-in novels for shows like "Doctor Who", "Star Trek", "The Outer Limits" and "The Avengers". He has created the fantasy series "Diadem: Worlds Of Magic" and "Dragonhome". He's also written a number of horror novels for young adults, including "Talons", "Shattered" and "Dances With Werewolves". From time to time he also writes short stories, many of which have been included in various anthologies.
He has more recently been penning novels, short stories and audios set in the worlds of Lethbridge-Stewart. With the well-known artist Andrew Skilleter, he has been writing the "Doctor Omega" novels. With Dacre Stoker (great grand-nephew of Bram Stoker) and Chris McAuley, he has written "Dracula's Bedlam", the first in a new series of horror novels.
He moved to New York in 1981 to get married. He and his wife still live there, accompanied by the rescue dog, Dickens, and 17 lovebirds.
You can find him at www.john-peel.com and at www.Facebook.com/JohnPeelAuthor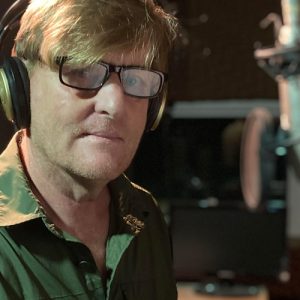 MARK STRICKSON (VIRTUAL on FRIDAY, JANUARY 21 ONLY)
Mark was born in 1959. He attended the same school as William Shakespeare, in Mark's local town of Stratford-upon-Avon. At 18 he went to the Royal Academy of Dramatic Art to train as an actor. For the next ten years he worked on stage and screen, most notably as Turlough in the BBC's Dr Who and as the young Scrooge in the film of A Christmas Carol starring George C. Scott.
At the age of 30 he left England for Australia. There he read zoology at university gaining a First Class Honours. Some five years later he returned to the UK to forge out a career in natural history filmmaking. He was soon back in Australia directing Steve Irwin's first film for Discovery. It was a massive success and the rest, as they say, is history.
Mark has held many senior positions with leading UK broadcasters such as Granada and ITV. For several years he was Head of Programmes at world-renowned Oxford Scientific Films.
For the past 14 years he's been working out of Dunedin in New Zealand, when not staying on his boat in London! He's also worked for two years in the Middle East and a year in Scotland. He's currently working with Emporium Productions in London producing Rich House Poor House for C5. He's also just produced a crime series for CBS, Released to Kill. Next year will bring more of the same but he's not complaining. It's good to be busy!