SOPHIE ALDRED (IN PERSON)
Sophie played the role of Ace, companion to the Seventh Doctor, from 1987-1989. Even after the original series was cancelled, the character of Ace lived on through books and comics and, when Big Finish launched their line of Doctor Who audios in 1999, Sophie returned to play the character once again. She is thrilled at being called back to play Ace in Jodie Whitaker's 13th Doctor's final story.
She has also written a variety of Doctor Who books; Ace the Inside Story of the End of an Era, At Childhood's End (13th and 7th Dr and Ace) and a short story called Chemistry for Origins stories.
Born in Greenwich, London and raised in Blackheath, Sophie studied drama at the University of Manchester and worked in children's theatre, working mens' clubs and musicals before being cast in Doctor Who. Since the cancellation of the original series, Sophie has continued to stay busy with work on programmes like Words and Pictures, Corners, Tiny and Crew, ZZZap! It's a Mystery, WOW and many others.
Her extensive voice work, includes animated programs such as Dennis and Gnasher, Bananas in Pyjamas, Peter Rabbit, and Tree Fu Tom. In fact, in Tree Fu Tom, someone called David Tennant played her sidekick! She also records many audio books and dramas for a variety of publishing companies including Audible and Penguin Random House.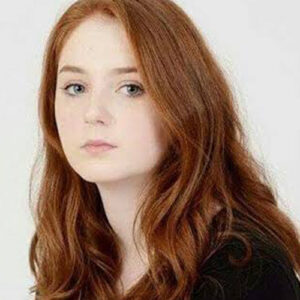 CAITLIN BLACKWOOD (VIRTUAL - SUNDAY ONLY)
Caitlin Blackwood is best known in the Doctor Who universe for playing young Amy Pond in multiple Doctor Who episodes, including "The Eleventh Hour," "The Big Bang," "Let's Kill Hitler," and "The God Complex."
Caitlin's film and television credits also include Cops and Monsters (2015), Sundown (2018), Get Duked! (2019), The Raggedy Doctor by Amelia Pond (2020), and Lost at Christmas (2020).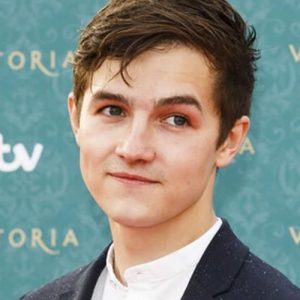 TOMMY KNIGHT (IN PERSON)
Tommy is best known for playing Luke Smith, adoptive son of Sarah Jane Smith in The Sarah Jane Adventures and in the Doctor Who episodes "The Stolen Earth" and "Journey's End". He was featured in the second part of "The End of Time," the two-part 2009 Doctor Who Christmas specials, and most recently in the online short Tribute to Elisabeth Sladen, "Farewell, Sarah Jane" written by Russell T Davies.
Tommy started acting in London West End Theatre at age 7 with Deborah Warner's production of Euripides' Medea (Queens Theatre, 2001), Chitty Chitty Bang Bang (London Palladium, 2002), The Snowman (Peacock Theatre, 2003), The Full Monty (UK National Tour, 2004), the Royal Shakespeare Company's Macbeth (Albery Theatre, 2005), Jack Thorne's Hope (Royal Court Theatre, 2014/15), and starred as The Boy in The Market Boy (Union Theatre, 2019).
His Film and Television credits include Casualty (BBC, 2005, 2007 and 2015), The Impressionists (BBC, 2006), Sorted (BBC, 2006), Doctors (BBC, 2006), The Bill (ITV, 2006 and 2009), Myths (BBC, 2008), Waterloo Road (BBC, 2012/15), Stitches (Film, 2012), Glue (Channel 4, 2014), Stephen Fry's The Hippopotamus (Film, 2017) and as Brodie in Victoria (ITV, 2016/19) a period drama starring Waterloo Road and Doctor Who alumnus, Jenna Coleman.