With CONsole Room 2015 just over six weeks away, we're excited to unveil this year's t-shirt design: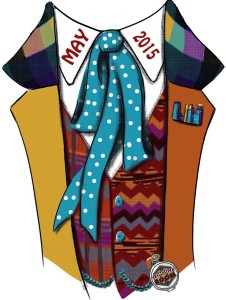 Big thanks to our designers, James Bacigalupo and Amber Raden, for putting together such a great shirt! Although this isn't completely final, it's very close, so you can expect the printed shirts to look very much like this. If you want to get one for yourself, head over to our Registration page, where you can order one along with your convention registration. If you've already registered for the convention, but forgot to order a t-shirt, don't worry! You can purchase shirts and tickets to our Pre-Convention Mixer directly from our Square Store.
See you in six weeks!