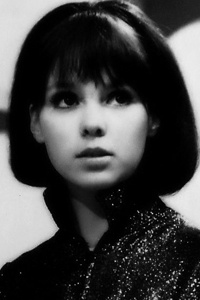 Wendy began acting at the tender age of 18 when she joined the popular soap opera Crossroads in 1966. Then, in 1968, she was cast as Zoe, the Second Doctor's new companion. Zoe was a young astrophysicist whose intelligence was sometimes supposed to rival the Doctor's. Joining Pat Troughton and Frazer Hines, Wendy quickly discovered their fondness of on-set practical jokes and even joined in the fun from time to time.
When Troughton announced his decision to leave the series, both Hines and Padbury decided to leave at the same time, giving the production team a clean slate as the series moved into the 70s and color.
Wendy stayed an active thespian throughout the next two decades, moving seamlessly between stage and both big and small screen. On stage, she returned to the world of Doctor Who in 1974 for Doctor Who and the Daleks in Seven Keys to Doomsday; again playing the companion, Jenny, this time opposite Trevor Martin. On television she had a long run on Freewheelers, an exciting action-oriented series aimed at teens, and on the silver screen she dabbled in horror with The Blood on Satan's Claw.
Making several other appears on several series, Wendy agreed to appear briefly again as Zoe in the 20th anniversary special, The Five Doctors. In 1987, she again appeared with Frazer Hines in a few episodes of Emmerdale Farm.
In later years, Wendy became a theatrical agent and counted amongst her clients old friends like Nicholas Courtney and other fellow Doctor Who actors Colin Baker and Mark Strickson. Before retiring Wendy, also discovered a new, young talent working at the National Youth Theatre and quickly had him signed with her agency. That actor would go onto very big things indeed; his name – Matt Smith!
After having decided to take a break from conventions in the 2000s, we are both pleased and extremely excited that Wendy re-joined the convention circuit a few years ago, allowing her to join us at CONsole Room 2016!